Citation II Bravo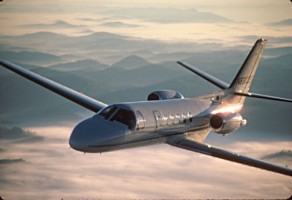 A direct development of the Citation I, the Citation II led to the development of the IISP and the Bravo. It is faster, bigger and more powerful than its predecessor but with the same winning design philosophy.
The Citation II variants cruise at approximately 400 kts at 43,000ft. The cabin has greater space and seats 8 passengers.
This is another ideal choice for short to medium range business trips.
If you have any questions about this aircraft or to discuss your charter requirements please call a Flight Manager on +44 (0)1202 375 444 or click here and complete our flight quotation form.